Company Information
About Us
learn more about

Contact Lens King
Have you been searching the internet for a professional, dependable, low-priced replacement contact lens supplier?
Since 2004, Contact Lens King has made it its mission to provide contact lens wearers with brand name contact lenses at the lowest possible prices. These lenses are the same exact lenses sold by your eye doctor. The difference is that you will save up to 70% when buying from Contact Lens King, and your order will be delivered right to your door. Contact Lens King has become a leader in this industry and we take exceptional pride in the work that we do. Our customers always enjoy great value and excellent customer service.
benefits of shopping at Contact Lens King
| | |
| --- | --- |
| convenience | ContactLensKing.com is easy to navigate and easy to use. |
| price | Contact Lens King offers discounts of up to 70 percent. |
| availability | Contact Lens King has a large inventory; orders are generally shipped within one business day after a prescription is verified. |
| customer service | Contact Lens King has a dedicated, friendly staff that works to ensure customer satisfaction. |
| dependability | Contact Lens King has a track record of excellent service with its customers and is an industry leader in the service that it provides. The company is accredited by the Better Business Bureau and assigned an A+ rating. |
Why Choose Us?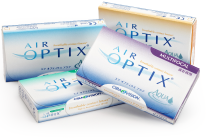 no more hassles.


just savings.
it's so easy.

Contact Lens Kings offers you special low pricing every day. So go ahead and shop with confidence knowing that we have done our job in getting you the deals you need to save money. Acuvue Oasys, Acuvue Advance, Dailies Aqua Comfort Plus, Air Optix Aqua, Biofinity, Proclear and Purevision - all leading brand names priced as you need them to be. Look for our "Buy More Save More" advantage and save even more.
did you know


you can now order for family members
& friends?

We have made it is easy for you to order for your family and friends. Look for the "My Family & Friends" link once logged in. You will need the eye doctor information or the valid contact lens prescription for the person whom you are adding to your account. The rest is simple and easy.
1 800 352 0255


we are here to help.

The Contact Lens King team is ready to serve you Monday through Friday from 8:30 AM to 5 PM Eastern time. Live chat is available throughout the day as well in the event that it is more convenient for you to communicate with customer service that way. If you have any questions outside of these service hours please leave us a voicemail message or feel free to email our service desk at: customerservice@contactlensking.com.
refer a friend


and save $10
on your next purchase.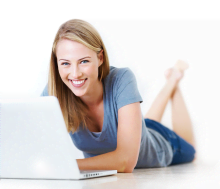 Share your great shopping experience at contactlensking.com with your friends. Each time you refer a friend to us you will receive a $10.00 credit provided that your referral leads to an order. There is no limit on the total credit value that you can accumulate in your account. Click on the "Refer a Friend" feature and then sign in to ensure that the referral credits will be posted to your account. Start counting the money today!
** Please note that, in compliance with our obligations as an authorized reseller for the major manufacturers, credits accumulated within the "REFER A FRIEND" program cannot be applied to the purchase of UPP priced items. We apologize for any inconvenience that this may cause.
Shipping Information
get your lenses


without the fuss

Whether it's for you, a family member or a friend, we'll get your order to you just as fast as we can. Everything you need to know about shipping charges and delivery times is right here.
Contact Lens King's customer service team is committed to processing your order as quickly as possible. It all begins with your VALID contact lens prescription information. So we really need your assistance in successfully completing the prescription verification process which is required by Federal law. A fax or an upload of your VALID contact lens prescription means that your order can get processed immediately. Otherwise we will need to obtain your eye doctor's contact information so that we may send a fax requesting verification of the prescription details. Completing this step is extremely important, and required. Verification with your eye doctor can delay order processing by up to 8 business hours, the delay allowed by law for the eye doctor's response to our request.
With over 5 million lenses in stock, we are proud of the fact that we can ship your order(s) within 1 business day after positive prescription verification. Contact Lens King also stocks a large number of specialty lens parameters. However since the parameter combinations can be vast in number with these types of lenses, only the most statistically common parameters are kept in inventory for rapid service. The other less common parameters must be ordered from the manufacturer. Please refer to the estimated time to ship indicated on the product page for each of the different lenses.
Where applicable, shipping is charged on a per-order basis, regardless of the number of lenses ordered.
destination
shipping method
shipping time
cost
USA
U.S.P.S. 1st Class Mail
4 to 7 business days
$ 9.95 - 12.95
USA
U.S.P.S. Priority Mail
2 to 3 business days
$ 16.95
USA
2nd Day
2 business days
$ 22.95
USA
Overnight
1 business days
$ 29.95
Canada
Expedited Post
2 to 4 business days
$ 14.95
International
International Priority Packet
5 to 10 business days
$ 44.95
special notes
P.O. Box & APO/FPO
U.S.P.S. Priority Mail
2 to 3 business days
$ 16.95
Hawaii, Alaska, The US Virgin Islands and Puerto Rico
2nd day UPS
2 business days
$ 22.95
(All shipping prices with the exception of Expedited Post in Canada and International Priority Overseas are for destinations in the continental U.S.A., Alaska, Hawaii, Puerto Rico and The U.S. Virgin Islands.)
Please note that the "Shipping Time" indicated for the respective services above only begins once the order process is completed and the order is dispatched from our distribution center. An email will be sent to you once your order has been shipped.
Hassle-Free Returns
quick, easy,


hassle-free returns

At Contact Lens King, we know that the last thing you need is something else to worry about. That's why we make getting your contacts easy, and we ensure that the return experience is as hassle-free as possible.
30-Day Return Policy
Returns with Contact Lens King are easy to do. Items may be returned within 30 days of purchase provided that they are unopened (box is sealed), undamaged and in original condition without any exterior markings of any sort (check marks, indicators for right or left, etc.). Contact lenses are categorized as medical devices by the U.S. Food and Drug Administration and therefore we must apply these conditions for returns .Only the returned items will be credited in full. The shipping and handling charges associated to your order are not eligible for credit.
Defective Products
In the unlikely event that you receive a defective lens, do not throw it away. We may need to return it to the manufacturer for inspection. Provided that the lens manufacturer agrees that the lens is defective, a replacement lens will be sent to you at no cost. Please note that defective lenses may only be exchanged for the exact same lens and prescription. We cannot issue refunds for defective items.
Returns Procedure
Do not return items before contacting our customer service department (by email at customerservice@contactlensking.com or by phone at 1-800-352-0255). If emailing, please include your name, order number, the reason for the return, and whether you would like a credit to your account or a credit applied to your credit card. If calling, please have this information readily available to you on hand as you will need to provide it to the agent answering your call. Our customer service department will issue you a Return Merchandise Authorization (RMA) number. This number should be written prominently in the address portion of your return package.
Mailing Instructions
Please package your return carefully to ensure that your items are not damaged in transit. We cannot issue a credit for damaged items. Also, to ensure the items' timely delivery it is advisable to ship your return using a trackable carrier (we recommend USPS, UPS, FedEx or DHL). We are unable to issue a credit for items that are lost in transit to our office. If you have any questions regarding our returns policy, please contact us at 800-352-0255 or by email at customerservice@contactlensking.com.
U.S.A. Return Address
30 Lawrence Paquette Drive
Champlain, NY 12919 U.S.A.
Canadian Return Address
1601 St. Regis Blvd.
D.D.O., QC H9B 3H7 Canada
Privacy Policy
privacy policy
statement
Contact Lens King, Inc. ("Contact Lens King", "Company" or "we") values the privacy of our customers.

If you have any concerns regarding our policy, please feel free to contact us by email at customerservice@contactlensking.com or send a letter to:

Contact Lens King, Inc.
30 Lawrence Paquette Drive,
Champlain, NY 12919 USA
Contact Lens King collects information from visitors and customers by both passive and active means. Active information is collected when a visitor registers and/or places an order with Contact Lens King. The active information collected includes your name, email address, mailing address, patient name, contact lens prescription information, phone number, credit card number, and the name and phone number of your eye doctor. We value your privacy. We absolutely will not disclose or sell your contact information to a third party (i) except to comply with our obligation to contact your eye doctor in order to verify your prescription and therefore comply with federal law and (ii) except that Company has the right to fully cooperate with any law enforcement authorities or court order requesting or directing Company to disclose the identity or other information of anyone posting any materials on or through the Site in accordance with the Terms and Conditions of the Site.
In addition to the information submitted, Contact Lens King also collects information from visitors of the site. This information is gathered through cookies and tracking technology. Passive information includes domain names, IP addresses, and email addresses, when possible. These allow Contact Lens King to track a user's session while allowing the user to remain anonymous. Contact Lens King uses this data to analyze trends and statistics, such as how often surfers visit various pages and the time spent on these pages. In general, your IP address is not associated with any personally identifiable link to each visitor. Cookies - small files placed on your hard drive for record keeping purposes- are used by Contact Lens King to identify you on subsequent visits. This information helps us tailor your experience on our site and improve our products and services.
From time to time, Contact Lens King may contact you via email with information about a promotion or special offer that we believe would be of interest to you. If you do not wish to be contacted, simply follow the opt-out directions within the email. Customers may prevent their information from being used for purposes other than those for which it was originally collected by e-mailing us at customerservice@contactlensking.com or writing to the above address. Upon request, we provide site visitors with access to a description of information that we maintain about them.
If you should need to update your account information, simply log into your Contact Lens King profile using your email address and password and edit your information. Feel free to contact us if you have any questions. Our customer service team will ensure that the changes to your account are completed.
We have implemented measures designed to secure your personal information from accidental loss and from unauthorized access, use, alteration and disclosure.

The safety and security of your information also depends on you. Where we have given you (or where you have chosen) a password for access to certain parts of our website, you are responsible for keeping this password confidential. We ask you not to share your password with anyone. Unfortunately, the transmission of information via the internet is not completely secure. Although Contact Lens King does its best to protect your personal information, we cannot guarantee the security of your personal information transmitted to this website. Any transmission of personal information is at your own risk. We are not responsible for circumvention of any privacy settings or security measures contained on this website.
This website is not intended for children under 13 years of age. No one under age 13 may provide any personal information to or on this website. We do not knowingly collect personal information from children under 13. If you are under 13, do not use or provide any information on this website or on or through any of its features/register on the website, make any purchases through this website, use any of the interactive or public comment features of this website or provide any information about yourself to us, including your name, address, telephone number, e-mail address or any screen name or user name you may use. If we learn we have collected or received personal information from a child under 13 without verification of parental consent, we will delete that information.


Terms & Conditions
Last modified: November 24, 2015
Your use of the web site owned, operated and maintained by Contact Lens King Inc. ("Company") and located at www.contactlensking.com (the "Site") and your use of the software application and content hosting service offered by Company (the "Service"), including any and all related products and services available through or accessible from the Site, shall be governed by the policies, terms and conditions hereinafter set forth (these "Terms and Conditions").

Please read the Terms and Conditions, Privacy Policy, Shipping Terms and the Return Policy carefully before you start to use the Site. By using the Service and/or the Site, you acknowledge and agree to be bound and abide by these Terms and Conditions, Company's Privacy Policy Shipping Terms and Return Policy, found at www.contactlensking.com/privacypolicy.aspx, incorporated herein by reference, and waive any right you may otherwise have had to object to these Terms and Conditions or the Privacy Policy.

This Site is offered and available to users who are 18 years of age or older, and who may be residing in the United States or any of its territories or possessions. By using the Service and/or the Site, you represent and warrant that you are of legal age to form a binding contract with the Company and meet all of the foregoing eligibility requirements. If you do not meet all of these requirements, you must not access or use the Service or the Site.

Orders placed on the Site by United States residents require prescription verification as stipulated by the Fairness to Contact lens Consumer Act. If you choose to have Company contact your eye doctor for prescription verification you understand that Company will have to allow him/her a minimum of 8 business hours to respond to such request. If the eye doctor does not respond within this prescribed period Company is legally permitted to proceed with the processing and release of your order using the lens measurements that you input at the time of the placement of your online order. Having read the preceding, you warrant that you shall be solely responsible for the accuracy of the measurements that you input online and that Company shall not be liable for any errors made by you while reading or entering in your prescription online or transmitting it by phone or fax to Company's customer service personnel. Alternatively, faxing or emailing your prescription to Company will ensure the immediate processing of your order as verification will have been completed upon the receipt of your valid contact lens prescription.

As a condition of your use of the Service and/or the Site, you also hereby represent and warrant that you will not use the Service or the Site for any purpose that is unlawful or otherwise prohibited by these Terms and Conditions. You further confirm that you agree and warrant that the use of the Service may lead to the purchase of replacement contact lenses for which you possess a valid, and non-expired, contact lens prescription issued by a licensed eye doctor located in your territory, province, state or country of residence. Additionally, you warrant that you have worn your prescribed contact lenses successfully and without incident before. If you do not agree with any of these Terms and Conditions and/or the preamble related thereto, you are not authorized to use the Service or the Site.
Changes to these Terms and Conditions
Company may revise and update these Terms and Conditions at any time in Company's sole discretion. All changes are effective immediately when the Company posts them, and apply to all access to and use of the Site thereafter. However, any changes to the dispute resolution provisions set forth in Governing Law and Jurisdiction will not apply to any disputes for which the parties have actual notice on or prior to the date the change is posted on the Site. Your continued use of the Site following the posting of revised Terms and Conditions means that you accept and agree to the changes. You are expected to check this page from time to time when you access this Site so you are aware of any changes, as they are binding on you.
Links
The Site may contain links to other web sites, web pages, services and resources that are operated by parties other than Company. Any reference to or description within the Site of third parties, products, services or publications shall not be deemed an endorsement of such third parties, products, services or publications. Company is not responsible for the contents or availability of any such other site and does not endorse and is not responsible in any way for any content, advertising, products, services or other materials on or available at, from or through such other sites. You agree that Company shall not be responsible or liable, directly or indirectly, for any damage or loss caused or alleged to be caused by or in connection with your use of or reliance on any such content, advertising, products, services or other materials on or available at, from or through any such other site.
Accessing the Site and Account Security
Company reserves the right to withdraw or amend the Site, and any service or material Company provides on the Site, in Company's sole discretion without notice. Company will not be liable if for any reason all or any part of the Site is unavailable at any time or for any period. From time to time, Company may restrict access to some parts of the Site, or the entire Site, to users, including registered users.

You are responsible for:

(1) Making all arrangements necessary for you to have access to the Site.

(2) Ensuring that all persons who access the Site through your internet connection are aware of these Terms and Conditions and comply with them.

To access the Site or some of the resources it offers, you may be asked to provide certain registration details or other information. It is a condition of your use of the Site that all the information you provide on the Site is correct, current and complete. You agree that all information you provide to register with this Site or otherwise, including but not limited to through the use of any interactive features on the Site, is governed by Company's Privacy Policy, and you consent to all actions Company takes with respect to your information consistent with Company's Privacy Policy.

If you choose, or are provided with, a user name, password or any other piece of information as part of Company/Site security procedures, you must treat such information as confidential, and you must not disclose it to any other person or entity. You also acknowledge that your account is personal to you and agree not to provide any other person with access to this the Site or portions of it using your user name, password or other security information. You agree to notify Company immediately of any unauthorized access to or use of your user name or password or any other breach of security. You also agree to ensure that you exit from your account at the end of each session. You should use particular caution when accessing your account from a public or shared computer so that others are not able to view or record your password or other personal information.

The Company reserves the right to disable any user name, password or other identifier, whether chosen by you or provided by us, at any time in Company's sole discretion for any or no reason, including if, in Company's opinion, you have violated any provision of these Terms and Conditions.
Authorized Use of Material
The contents of all material made available in connection with the Service or on the Site are copyrighted by Company, unless otherwise indicated, and all rights are reserved. Without limiting the foregoing, these Terms and Conditions permit you to use the Site for your personal, non-commercial use only. You must not reproduce, distribute, modify, create derivative works of, publicly display, publicly perform, republish, download, reverse engineer, store or transmit any of the material on the Site, except as follows:
Your computer may temporarily store copies of such materials in RAM incidental to your accessing and viewing those materials.
You may store files that are automatically cached by your web browser for display enhancement purposes.
You may print or download one copy of a reasonable number of pages of the Site for your own personal, non-commercial use and not for further reproduction, publication or distribution.
If Company provides desktop, mobile or other applications for download, you may download a single copy to your computer or mobile device solely for your own personal, non-commercial use, provided you agree to be bound by Company's end user license agreement for such applications.
If Company provides social media features with certain content, you make take such actions as are enabled by such features.
You must not:
Modify copies of any materials from the Site.
Use any illustrations, photographs, video or audio sequences or any graphics separately from the accompanying text.
Delete or alter any copyright, trademark or other proprietary rights notices from copies of materials from the Site.
You must not access or use for any commercial purposes any part of the Site or any services or materials available through the Site other than as clearly authorized by Company.
If you print, copy, modify, download or otherwise use or provide any other person with access to any part of the Site in breach of the Terms and Conditions, your right to use the Site will cease immediately and you must, at Company's option, return or destroy any copies of the materials you have made.
Trademarks
Company's name and other graphics, logos, and service names used on this web site by the Company are the trademarks of Company. Company's trademarks may not be used in connection with any third-party products or services or in any manner that disparages or discredits Company. All other brands, names (including third-party product names), logos, product and service names, designs and slogans on this Site are the trademarks of their respective owners.
User Contributions
The Site may contain message boards, chat rooms, personal web pages or profiles, forums, bulletin boards, opportunities to provide reviews and other interactive features (collectively, "Interactive Services") that allow users to post, submit, publish, display or transmit to other users or other persons (hereinafter, "post") content or materials (collectively, "User Contributions") on or through the Site.

All User Contributions must comply with the Content Standards set out in these Terms and Conditions.

Any User Contribution you post to the Site will be considered non-confidential and non-proprietary. By providing any User Contribution on the Site, you grant Company and its affiliates and service providers, and each of its and their respective licensees, successors and assigns the right to use, reproduce, modify, perform, display, distribute and otherwise disclose to third parties any such material for any purpose.

You represent and warrant that:
You own or control all rights in and to the User Contributions and have the right to grant the license granted above to Company and its affiliates and service providers, and each of its and their respective licensees, successors and assigns.
All of your User Contributions do and will comply with these Terms and Conditions.
You understand and acknowledge that you are responsible for any User Contributions you submit or contribute, and you, not the Company, have fully responsibility for such content, including its legality, reliability, accuracy and appropriateness.
Company is not responsible, or liable to any third party, for the content or accuracy of any User Contributions posted by you or any other user of the Site.
Monitoring and Enforcement; Termination
The Company has the right to:
Remove or refuse to post any User Contributions for any or no reason in Company's sole discretion.
Take any action with respect to any User Contribution that Company deems necessary or appropriate in Company's sole discretion, including if Company believes that such User Contribution violates the Terms and Conditions, including the Content Standards, infringes any intellectual property right or other right of any person or entity, threatens the personal safety of users of the Site or the public or could create liability for Company.
Disclose your identity or other information about you to any third party who claims that material posted by you violates their rights, including their intellectual property rights or their right to privacy.
Take appropriate legal action, including without limitation, referral to law enforcement, for any illegal or unauthorized use of the Site.
Terminate or suspend your access to all or part of the Site for any or no reason, including without limitation, any violation of these Terms and Conditions.
Without limiting the foregoing, Company has the right to fully cooperate with any law enforcement authorities or court order requesting or directing Company to disclose the identity or other information of anyone posting any materials on or through the Site. WITHOUT LIMITING ANY OTHER WAIVERS, RELEASES AND INDEMNIFICATION OBLIGATIONS IN THESE TERMS AND CONDITIONS, YOU WAIVE AND HOLD HARMLESS COMPANY AND ITS AFFILIATES, LICENSEES AND SERVICE PROVIDERS FROM ANY CLAIMS RESULTING FROM ANY ACTION TAKEN BY COMPANY OR ANY OF THE FOREGOING PARTIES DURING OR AS A RESULT OF ITS INVESTIGATIONS AND FROM ANY ACTIONS TAKEN AS A CONSEQUENCE OF INVESTIGATIONS BY EITHER COMPANY OR SUCH PARTIES OR LAW ENFORCEMENT AUTHORITIES.
However, Company does not undertake to review material before it is posted on the Site, and cannot ensure prompt removal of objectionable material after it has been posted. Accordingly, Company assumes no liability for any action or inaction regarding transmissions, communications or content provided by any user or third party. Company has no liability or responsibility to anyone for performance or nonperformance of the activities described in this section of these Terms and Conditions.
Content Standards
These content standards apply to any and all User Contributions and use of Interactive Services. User Contributions must in their entirety comply with all applicable federal, state, local and international laws and regulations. Without limiting the foregoing, User Contributions must not:
Contain any material which is defamatory, obscene, indecent, abusive, offensive, harassing, violent, hateful, inflammatory or otherwise objectionable.
Promote sexually explicit or pornographic material, violence, or discrimination based on race, sex, religion, nationality, disability, sexual orientation or age.
Infringe any patent, trademark, trade secret, copyright or other intellectual property or other rights of any other person.
Violate the legal rights (including the rights of publicity and privacy) of others or contain any material that could give rise to any civil or criminal liability under applicable laws or regulations or that otherwise may be in conflict with these Terms and Conditions and Company's Privacy Policy.
Be likely to deceive any person.
Promote any illegal activity, or advocate, promote, or assist any unlawful act.
Cause annoyance, inconvenience, or needless anxiety or be likely to upset, embarrass, alarm or annoy any other person.
Impersonate any person, or misrepresent your identity or affiliation with any person or organization.
Involve commercial activities or sales, such as contests, sweepstakes and other sales promotions, barter or advertising.
Give the impression that they emanate from or are endorsed by us or any other person or entity, if this is not the case.
Copyright Infringement
Company takes claims of copyright infringement seriously. Company will respond to notices of alleged copyright infringement that comply with applicable law. If you believe any materials accessible on or from the Site infringe your copyright, you may request removal of those materials (or access to them) from the Site by submitting written notification to Company's Copyright Agent (designated below). In accordance with the Online Copyright Infringement Liability Limitation Act of the Digital Millennium Copyright Act (17 U.S.C. § 512) ("DMCA"), the written notice (the "DMCA Notice") must include substantially the following:
Your physical or electronic signature.
Identification of the copyrighted work you believe to have been infringed or, if the claim involves multiple works on the Site, a representative list of such works.
Identification of the material you believe to be infringing in a sufficiently precise manner to allow Company to locate that material.
Adequate information by which Company can contact you (including your name, postal address, telephone number and, if available, e-mail address).
A statement that you have a good faith belief that use of the copyrighted material is not authorized by the copyright owner, its agent or the law.
A statement that the information in the written notice is accurate.
A statement, under penalty of perjury, that you are authorized to act on behalf of the copyright owner.
Our designated Copyright Agent to receive DMCA Notices is:
Mr. Neal Slifkin
c/o Harris Beach PLLC
99 Gamsey Road
Pittsford, NY 14534
Tel: 585-419-8636
Email: nslifkin@harrisbeach.com
If you fail to comply with all of the requirements of Section 512(c)(3) of the DMCA, your DMCA Notice may not be effective.
Please be aware that if you knowingly materially misrepresent that material or activity on the Site is infringing your copyright, you may be held liable for damages (including costs and attorneys' fees) under Section 512(f) of the DMCA.
It is Company's policy in appropriate circumstances to disable and/or terminate the accounts of users who are repeat infringers.
Disclaimer of Warranties
YOUR USE OF THE SERVICE AND THE SITE IS AT YOUR OWN RISK. YOU UNDERSTAND THAT THE SERVICE, AND THE INFORMATION, SOFTWARE, DOCUMENTS, SERVICES, PRODUCTS, TEXT, GRAPHICS, LOGOS, LINKS OR OTHER ITEMS AND MATERIALS INCLUDED IN OR AVAILABLE AT, FROM OR THROUGH COMPANY OR THE SITE, ARE PROVIDED "AS IS" WITHOUT ANY EXPRESS OR IMPLIED WARRANTY OF ANY KIND. THE SERVICE AND ALL SUCH MATERIALS MAY BE MODIFIED, AMENDED, REVISED, UPDATED OR CHANGED BY COMPANY AT ANY TIME. COMPANY RESERVES THE RIGHT TO MODIFY, AMEND, REVISE, UPDATE OR CHANGE THE SERVICE AND THE INFORMATION AND MATERIALS CONTAINED IN THE SITE FROM TIME TO TIME, BUT IT IS UNDER NO OBLIGATION TO DO SO.

TO THE FULLEST EXTENT PERMITTED BY LAW, COMPANY HEREBY DISCLAIMS ALL IMPLIED WARRANTIES OF ANY KIND, INCLUDING, WITHOUT LIMITATION, WARRANTIES OF MERCHANTABILITY, SUITABILITY, OR FITNESS FOR A PARTICULAR PURPOSE. COMPANY DOES NOT WARRANT THAT THE RESULTS OBTAINED FROM YOUR USE OF THE SERVICE OR THE SITE WILL MEET YOUR EXPECTATIONS. COMPANY ASSUMES NO RESPONSIBILITY FOR ANY INACCURACIES, TYPOGRAPHICAL ERRORS, OUTDATED INFORMATION OR OMISSIONS CONTAINED IN THE SITE, OR ANY CONTENT CONTAINED IN THE SITE THAT YOU MIGHT FIND OFFENSIVE OR OTHERWISE OBJECTIONABLE.

Except as expressly and unambiguously stated otherwise, Company does not endorse, operate, control, or assume responsibility for any product, brand, method, treatment, information, or services on the Site in any way.

THE FOREGOING DOES NOT AFFECT ANY WARRANTIES WHICH CANNOT BE EXCLUDED OR LIMITED UNDER APPLICABLE LAW.
Reliance on Information Posted
The information presented on or through the Site is made available solely for general information purposes. Company does not warrant the accuracy, completeness or usefulness of this information. Any reliance you place on such information is strictly at your own risk. Company disclaims all liability and responsibility arising from any reliance placed on such materials by you or any other visitor to the Site, or by anyone who may be informed of any of its contents. This Site includes content provided by third parties, including materials provided by other users, bloggers and third-party licensors, syndicators, aggregators and/or reporting services. All statements and/or opinions expressed in these materials, and all articles and responses to questions and other content, other than the content provided by Company, are solely the opinions and the responsibility of the person or entity providing those materials. These materials do not necessarily reflect the opinion of Company. Company is not responsible, or liable to you or any third party, for the content or accuracy of any materials provided by any third parties.
Limitation of Liability
TO THE FULLEST EXTENT PERMITTED BY LAW, IN NO EVENT SHALL COMPANY OR ANY SUBSIDIARY, AFFILIATE, OFFICER, MANAGER, MEMBER, AGENT, EMPLOYEE OR REPRESENTATIVE THEREOF BE LIABLE TO YOU OR ANY THIRD PARTY MAKING A CLAIM THROUGH YOU FOR ANY DAMAGES WHATSOEVER, INCLUDING BUT NOT LIMITED TO LOST PROFITS (WHETHER DIRECT OR INDIRECT DAMAGES) AND ANY SPECIAL, INCIDENTAL, DIRECT, INDIRECT, PUNITIVE OR CONSEQUENTIAL DAMAGES WHATSOEVER (INCLUDING WITHOUT LIMITATION DAMAGES FOR LOSS OF PROFITS, LOSS OF USE, BUSINESS INTERRUPTION OR LOSS OF INFORMATION OR THE COST OF PROCUREMENT OF SUBSTITUTE SERVICES OR PRODUCTS, UNAUTHORIZED ACCESS TO AND/OR TAMPERING WITH YOUR PERSONAL INFORMATION OR RECORDS) ARISING OUT OF OR RELATED TO YOUR USE, INABILITY TO USE, UNAUTHORIZED USE, PERFORMANCE OR NON-PERFORMANCE OF THE SERVICE OR THE SITE, EVEN IF COMPANY HAS BEEN ADVISED OF THE POTENTIAL FOR SUCH DAMAGES AND WHETHER SUCH DAMAGES ARISE IN CONTRACT, NEGLIGENCE, TORT, UNDER STATUTE, IN EQUITY, AT LAW OR OTHERWISE, UNLESS SUCH DAMAGES ARE ATTRIBUTABLE TO COMPANY'S GROSS NEGLIGENCE OR INTENTIONAL MISCONDUCT.

THE FOREGOING DOES NOT AFFECT ANY LIABILITY WHICH CANNOT BE EXCLUDED OR LIMITED UNDER APPLICABLE LAW.
Limitation on Time to File Claims
ANY CAUSE OF ACTION OR CLAIM YOU MAY HAVE ARISING OUT OF OR RELATING TO THESE TERMS AND CONDITIONS OR THE SITE MUST BE COMMENCED WITHIN ONE (1) YEAR AFTER THE CAUSE OF ACTION ACCRUES, OTHERWISE, SUCH CAUSE OF ACTION OR CLAIM IS PERMANENTLY BARRED.
Indemnification
You agree to defend, indemnify and hold Company, its subsidiaries, affiliates, managers, officers, directors, members, agents, employees and representatives harmless from and against any loss, damage, liability, cost or expense of any kind, including attorneys' fees and other professionals' fees, incurred by Company or any of them in connection with a third party claim, action or demand due to, arising out of, related to or otherwise attributable to your use of the Service or the Site, including, without limitation, your use of any third party information or content in connection with your use of the Service or the Site, or your violation of these Terms and Conditions.
Governing Law
These Terms and Conditions shall be interpreted, construed, governed by and enforced in accordance with the laws of the State of New York. Under no circumstances shall the laws of any other state be applied, even where such a result would be indicated by choice of law rules. By using the Service and the Site, you hereby irrevocably consent to the personal and exclusive jurisdiction and venue of federal and state courts in the State of New York regarding any and all disputes relating to these Terms and Conditions or your use of the Service or the Site.
Online Purchases
All purchases through the Site or other transactions for the sale of goods through the Site or as a result of visits made by you are also governed by the terms of sale, delivery and shipping policies and return policies (collectively, "Terms of Sale", which are hereby incorporated into these Terms and Conditions and may be accessed on the Site through the Site Map or through links provided in the navigation panes.)
General
These Terms and Conditions, together with Company's "Privacy Policy" [and the Terms of Sale] are subject to any license agreement or similar arrangement by and between you or any of your affiliates and Company relating to the Service, shall constitute the entire agreement and understanding between you and Company regarding your use of the Service and the Site. No other agreement or understanding purporting to modify these Terms and Conditions shall be binding upon Company unless agreed to by Company in writing. The failure of Company to exercise or enforce any right or provision of these Terms and Conditions shall not constitute a waiver of such right or provision. Any provision of these Terms and Conditions which is invalid or unenforceable in any jurisdiction shall be ineffective to the extent of such invalidity or unenforceability without invalidating or rendering unenforceable the remaining provisions hereof; and any such invalidity or unenforceability in any jurisdiction shall not invalidate or render unenforceable such provision in any other jurisdiction.
Customer Service
Contact Us
Help
Frequently Asked Questions
Frequently Asked Questions
My Account
Prescriptions
Shipping
Billing
Prescriptions
Billing
Pricing
Prescriptions
International / Foreign Orders
Order Related Information
Pricing
Order Related Information
FSA / HSA
FSA / HSA accounts


explained

Did you know you can purchase products from ContactLensKing.com using your flexible spending account (FSA) or health savings account (HSA) funds? Just use your FSA or HSA card as you would any other credit card.

Flexible Spending Account

(FSA)
What is a Flexible Spending Account?
A Flexible Spending Account (also called an FSA) is a separate employee benefit plan that allows you to save money for qualified health care expenses. Under this program, you direct a part of your pay into a special, tax-free account that you can use throughout the year to reimburse yourself for certain eligible out-of-pocket health care expenses.
Use your FSA or lose it !
Money accumulated in your FSA must be used within a specific period. If you don't use those tax-free dollars within that period you will lose them for good. Once a new period begins only the money accumulated in that new period will be accessible for spending.
A few pointers to keep in mind about FSAs:
Know your enrollment and expiry dates.
Keep track of your accumulated FSA account value throughout the course of the year.
Use your FSA pre-tax account prudently so that you don't end up submitting expenses close to the expiry date. The paperwork may not process in time and your reimbursement may not be eligible.
Always ask your service provider for an invoice or receipt. You will need to submit this for reimbursement.
Keep in mind that cosmetic lenses (such as those that change your eye color without vision correction) are not qualified medical expenses and shall not be subject to reimbursement.

Health Savings Account

(HSA)
What is a Health Spending Account?
An HSA is a savings account which allows you to pay for eligible medical expenses and save for future medical expenses using pre-tax money.
A few pointers to keep in mind about HSAs:
Doctor office co-pays, contact lenses, and eyeglasses are examples of eligible expenses.
Unlike an FSA, funds roll over and accumulate year to year if not spent.
If you don't have an HSA and are interested in getting one, talk to your company or provider about enrollment.

Qualified purchases made with Contact Lens King online are FSA and HSA eligible.
The amounts paid for the purchase of the contact lenses (including shipping and handling) are qualified medical expenses. Purchases of contact lens solutions, supplies, and exams (including fitting) are also qualified expenses.